Because motherhood shouldn't be a sacrifice...
I'm here to support and guide you from pregnancy to toddler-hood, specialising in emotional and mental wellbeing – so that you can be the guilt-free, confident mum YOU want to be.
If you're pregnant or have welcomed a new addition to your family in the last 3 years...you're in the right place!
First of all, congratulations! With 3 young boys of my own, I know how amazing pregnancy and being a mum can be, but I also know how stressful, anxious and exhausting it is. For years I followed the most common and unspoken rule for mums – if you're struggling, don't talk about it! I specialise in working with mums who are struggling with their emotional and mental health, from pregnancy until toddler-hood.
You're here because you fall in to one of 2 groups…
You've found out you're pregnant and you can't wait to meet your baby, but you're also anxious or scared of birth and/or the transition after. You feel you don't have the support you need and you either don't have enough or are overloaded with information. You're struggling to deal with the pregnancy and questioning whether each choice is the right one for you and your baby.
You've had a baby in the last 3 years and you love you're little one, but you're also struggling to recover physically, emotionally and/or mentally. You're overwhelmed with the demands of motherhood and feel guilty because you're not enjoying every minute of it. You have a loss of identity and lack confidence, making it difficult to make the decisions right for you.
What you need is support and guidance from someone who not only has the skills but who's also been in there. I want to get to know who you are and understand you so we can get to place where you want to be.
I learnt the hard way and I don't want to see you get to the place that I did. I'm here for you, so you can have a calm birth, transition positively and guilt-free after, and most importantly, build your confidence.
I'm Manisha. An antenatal & hypnobirthing teacher, birth coach, postnatal doula, trainee counsellor, and completely dedicated to helping you become the mum you want to be!
"A lovely and trustworthy person who I would definitely recommend to anyone in pregnancy or who has given birth!"
Postnatal client – Amazing mum of 3
I know how difficult it is to open up about your struggles, I've been there. With me you don't have to explain or justify yourself, or feel alone – I understand what you're going through.
Whatever your birth choices are or your parenting style, I'm not here to judge. I'm here to listen to what you need, where you're struggling and help you to get to the place you want to be.
I'm not only a doula and a hypnobirthing teacher, but I've also done coaching and counselling training, which means I have the skills to really listen to what you want and help you find a path that works for you.
I only take a limited number of clients on at the same time so I can focus on you. My goal is to make sure you feel emotionally and mentally supported so that you can be the mum you want to be.
Motherhood was never meant to be done alone, although the villages have disappeared, you still need as much support.
Join my free online group for mums to be part of a community that supports you without worrying about being judged.
I do weekly lives on all things motherhood, as well interviews with guest speakers.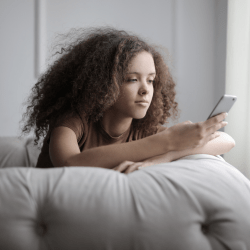 The best breast pumps, according to breastfeeding experts…
But there was one traditional manual pump that was mentioned by two of our experts: the Harmony, which Doula Manisha Sheth says is 'a great option for mums who occasionally express or want a backup to their electric one when they're travelling,' as it is 'easy to use and nearly as effective as an electric one'.
Changing The System: Supporting New Parents:
A snippet of my interview with Collaborative Future on the importance of supporting new mums. Here, I talk about the real struggles of mums changing their minds and expectations after having a baby.
"Instead of thinking about what other people are saying about what you should or shouldn't do -what do you need right now? What do you want your life to look like? Then that makes it easier to work from"
Whether this is your first or your fifth baby, it's a huge change and can be really overwhelming. I'm here to help you find the path that's right for you.